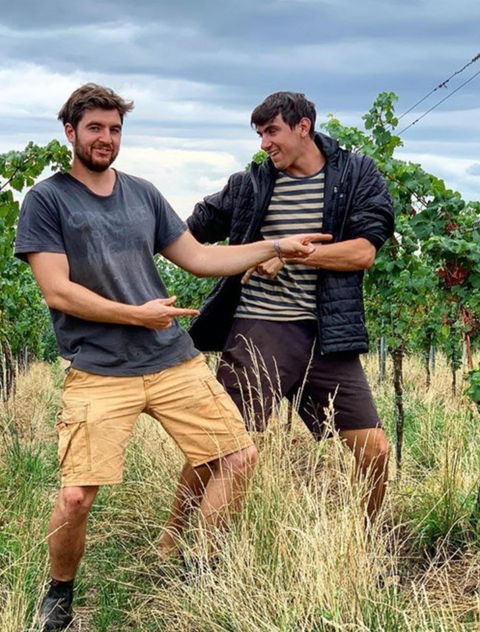 Brand Bros
People: Daniel & Jonas Brand
Grapes: Pinot Blanc, Müller Thurgau, Riesling, Chardonnay, Sylvaner, Scheurebe
Type of Farming: Organic
Production: -

Fifth-generation winemakers Daniel and Jonas Brand took over the family winery from their father Jürgen in 2014 – with his support they expanded from 12 to 18ha and transitioned production to fully organic and natural. In this year, Jonas produced his first 900 bottles of wine, from an old-vine Sylvaner vineyard; 2/3 was undrinkable. Undaunted, the brothers now have the whole estate under organic cultivation and are producing a large amount of wine with no added sulphur.
FULL BIO COMING SOON