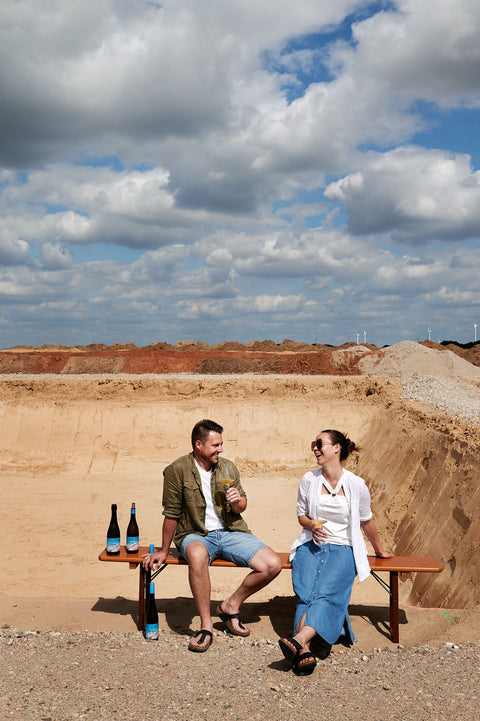 Weingut Schmitt
People: Bianka & Daniel Schmitt
Grapes: Riesling, Sauvignon Blanc, Scheurebe, Pinot Blanc, Huxel, Ortega, Portugieser, Blaufränkisch, Merlot, St. Laurent
Type of Farming: Certified Organic, Certified Biodynamic
Production: 160.000 bottles

"DRINK IN PEACE!" is the motto of Weingut Schmitt from Rheinhessen. The loveable young winemaking duo pursues a common goal - to attain true balance between man and nature, making great wines that are as natural as possible. These are wines that reflect their personality and creativity. Bianka & Daniel are also among the low intervention pioneers in Germany - they've been on the biodynamic path together since 2012 and now produce Demeter-certified wines (the winery itself is over 200 years old).
FULL BIO COMING SOON