BINGO BOX: TERROIR DRIVE
by RAW WINE
Regular price

$336.00
Sale price
Pickup currently unavailable
Share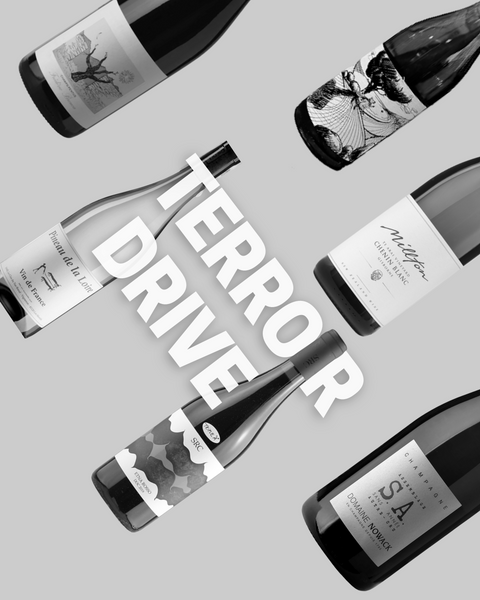 Terroir: the special character that a wine is thought to get from the particular place where the grapes were grown to make it. The best resource to understand terroir is to visit a wine region and spend as much time there as you can. No substitute. But if you can't afford that 2-week getaway to Tuscany, here's a 6-pack that will try to deliver the "sense of place".

Millton Te Arai 2020
Domaine Nowack Sans Annee 2019
Clos du Tue-Bœuf Pineau d'Aunis 2021
Frederic Brouca Champs Pentus-Faugères Rouge 2020
Artesano Vintners Patatina Power 2021
SRC Etna Rosso 2018

Millton's Te Arai is probably the most sought out Chenin Blanc in New Zealand, marked by vitality and deliciousness. One of the newest additions to our portfolio, Domaine Nowack, brings the fire. Feels fresh, clear and easy. Overall an interesting wine, without a doubt one of the best entry level we've ever had.

Pineau d'Aunis is indigenous for the Loire. Thunder in a glass with a strong peppery strike. Down to the south of France with a linear and crisp Mourvedre-Grenache Blanc blend from Brouca before we go to Catalunya where we're greeted by a stunning Moscatell-Grenache blend that just shines on the map of Spain.

Of course, we wrap up with the volcanic beauty that is SRC Etna Rosso, 100% Nerello Mascalese delivering explosiveness in every sip.