BINGO BOX: LEGENDS' HALL OF FAME
by RAW WINE
Regular price

$306.00
Sale price
Pickup currently unavailable
Share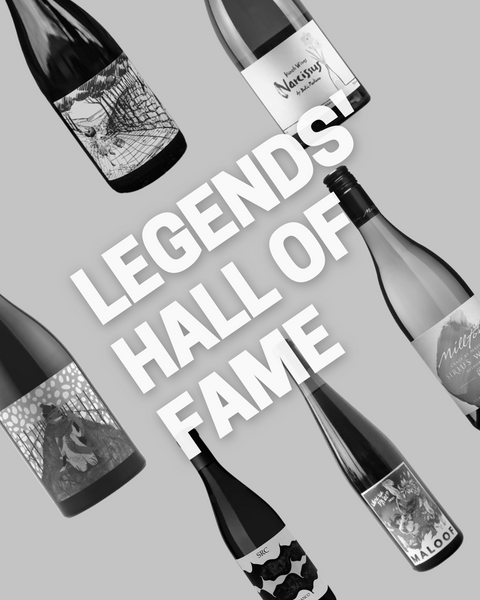 Some of these wines have been RAW all-stars for years now, some of them have risen to the stars in such a short period of time. You will travel all over the globe, from Spain & Italy over to the US and then back to New Zealand. These drops will be the talk of the town at every dinner table.

Artesano Vintners Benjamina 2021
Maloof Where Ya PJs At? 2021
SRC Etna Bianco 2021
Millton Crazy by Nature Sirius White 2020
Kunoh Narcissus 2021
Kindeli Invierno 2021

Blasting off with Catalunya's most fun pet nat – Benjamina! Silky fizz, intense flavors. Goes down like a charm. Maloof's rose-ish blend of Pinot Gris, Riesling & Schönburger (no black grapes used) is marked with soft texture with a light chalky-powdery grip. Good little drink.

Going down to sunny Sicily where we're greeted by a Carricante-Grecanico blend from volcanic soils. Lovely energy and streaks of pebbly minerality. Millton's Sirius White is made from hand-picked grapes, then bottled. Saline and nutty before being floral and passionfruity/grassy/mandarin-y.

Staying in New Zealand, but going down south to Nelson we have two wonderfully unique blends from Kunoh and his teacher Kindeli that will get you thinking all about summer food and mindless activities in the sun.