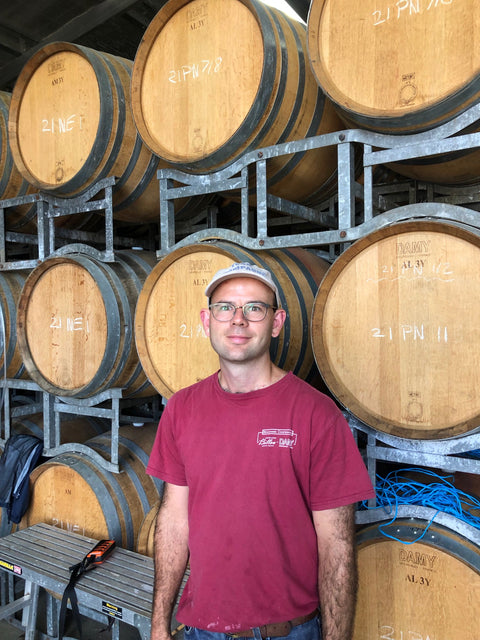 Bloody Hill
People: Rivar Ferguson-Mayer
Place: Victoria, Australia
Grapes: Chardonnay, Pinot Noir, Syrah, Cabernet Sauvignon, Merlot
Farming: Organic
Production: 12.000 bottles

Not much introduction is needed for the cult name that is Timo Mayer. We visited his winery in December last year and managed to secure a miniscule allocation of his 'Bloody Hill' series, which is now tended by his son Rivar. The "bloody steep vineyard" of 2.5 ha gives grapes that are capable of producing wines of exalt elegance and purity. The signature of Mayer's winemaking style is his penchant for whole-bunch ferment. His wines have an ethereal quality, firm tannins and impeccable structure. This is pretty legendary stuff, so grab it while you can.
FULL BIO COMING SOON