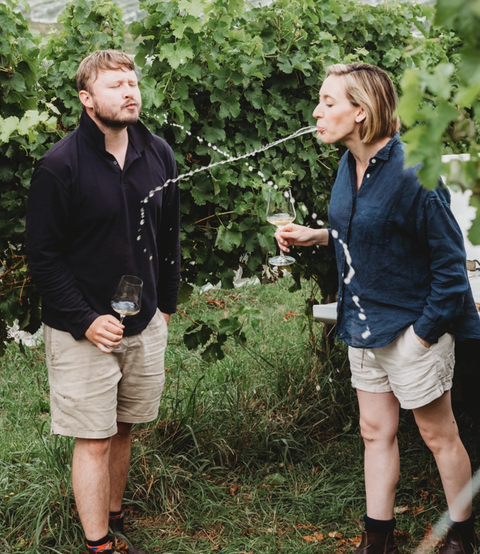 Das Juice
People: Tom Sheer & James Audas
Grapes: Sauvignon Blanc, Pinot Gris, Semillon, Pinot Blanc, Chardonnay, Syrah, Merlot, Cabernet Franc, Gamay
Type of Farming: Organic, Biodynamic
Production: -

Das Juice emerged as a necessary project after recognizing the demand for high-quality, well-crafted wines at more affordable prices among wine drinkers. James, the founder, collaborated with his great winemaking friends and family members, such as Rhen Dodd of Ephemera Wines and Con-Greg of Delinquente in Riverland, who provided consultation, sourced grape growers, and monitored the Das Juice wines for several months. The wines produced remain unfiltered and unfined, with only a small amount of sulphur added at the bottling stage.
FULL BIO COMING SOON