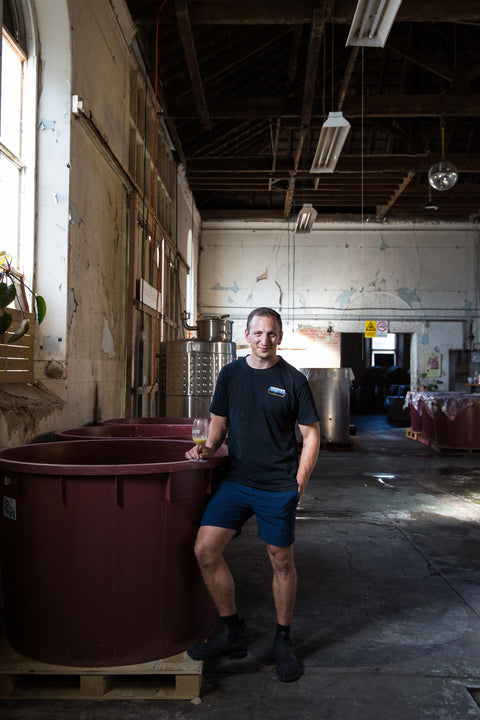 Delinquente
People: Con-Greg Grigoriou
Grapes: Vermentino, Bianco d'Alessano, Negroamaro, Nero d'Avola
Type of Farming: Certified Organic, Certified Biodynamic
Production: 150.000 bottles

Con-Greg Grigoriou started putting Riverland, South Australia on the map with Italian grape varieties that weren't popular in the country before that. RIverland is a hot inland region which was well-known for bulk wine before Con-Greg and a few other vignerons started producing wine here. Besides the exciting flavors, his wines stand out by quirky labels and names. Con-Greg's goal is to make approachable wines for everyone that wants to push their boat out into natural wine.
FULL BIO COMING SOON