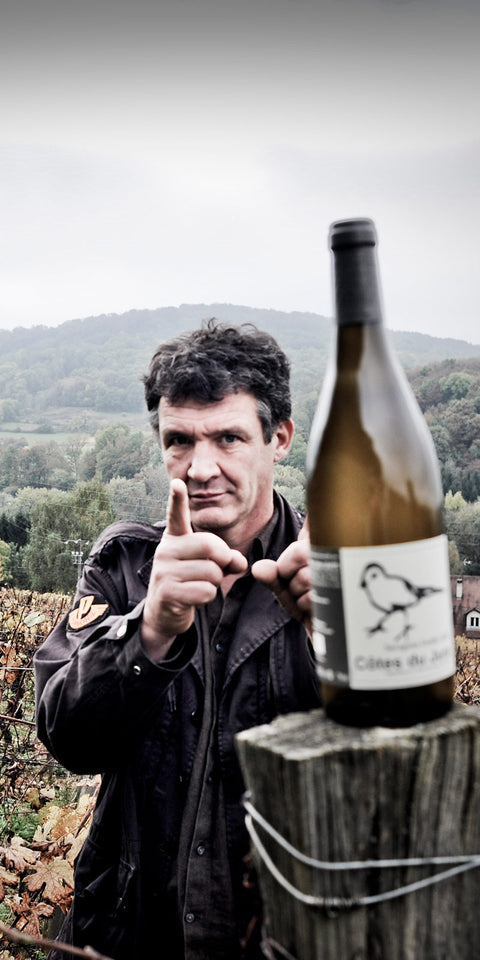 Didier Grappe
People: Didier Grappe
Grapes: Chardonnay, Savagnin
Type of Farming: Organic
Production: -

Didier Grappe, a former industrial mechanic and native of Poligny, began planting his vineyard in 2001 after completing his studies in Beaune, alongside future natural wine pioneers Jean-Louis Tribouley and Bruno Duchêne from Roussillon. What's interesting about Didier is that he's considered the leading advocate for hybrid grape varieties (which he prefers to call "cépages résistants") in the Jura region since 2016. He cultivates 1ha of hybrids, such as Sevye-Villard and Seibel 5455, out of his four hectares of vines. Hopefully, we'll see these wines here soon.
FULL BIO COMING SOON