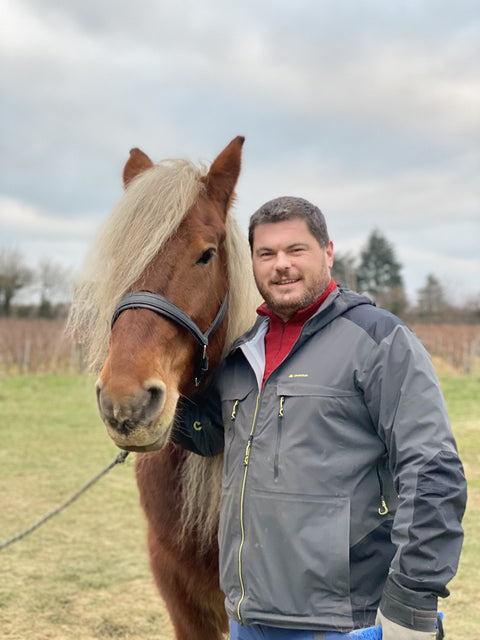 Domaine Saint-Cyr
People: Raphaël Saint-Cyr
Grapes: Chardonnay, Gamay
Type of Farming: Certified Organic
Production: -

Raphaël Saint-Cyr is the fourth generation vigneron at the Domaine Saint-Cyr, which was created by his greatgrandfather, Pierre Saint-Cyr. When Raphaël took over the winemaking in 2008, he let go of a large portion of Beaujolais vines around the winery and acquired vines further north in the crus of Morgon, Regnié, Chénas, and Moulin-à-Vent. He converted the entire 23-hectare domaine to organic, making Domaine Saint-Cyr one of the largest organic domaines in the Beaujolais. These wines are some of the best in Beaujolais, joie de vivre!
FULL BIO COMING SOON