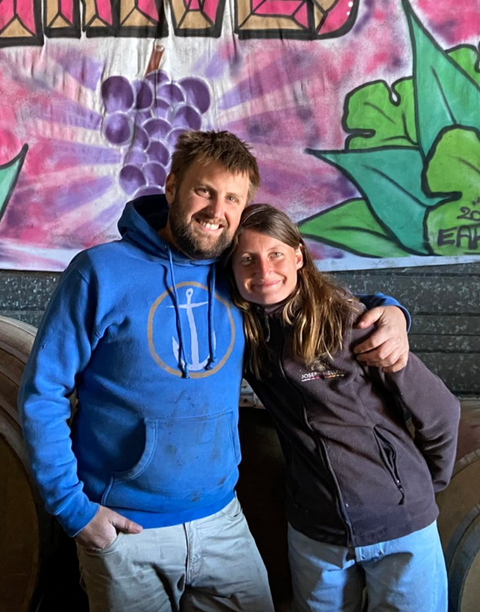 Fontaine des Grives
People: Benoît & Leila Périssé
Grapes: Sauvignon Blanc, Merlot, Cabernet Franc, Cabernet Sauvignon
Type of Farming: Organic, Biodynamic
Production: -

We finally have Fontaine des Grives in our arsenal! We imported our first winery from southwest France and couldn't be happier with the winemaker that is Benoit Périssé. In 2018 in Thénac, the Dordogne, Benoit immediately adopted an approach that displays the utmost respect for nature. The 7ha of vines, as well as the winery, never see a single chemical. Supporting these winemakers encourages them to plant more fruit trees to restore the natural ecosystem. The result after all this is great - crunchy, generous, fruit-driven wines that express terroir flawlessly.
FULL BIO COMING SOON