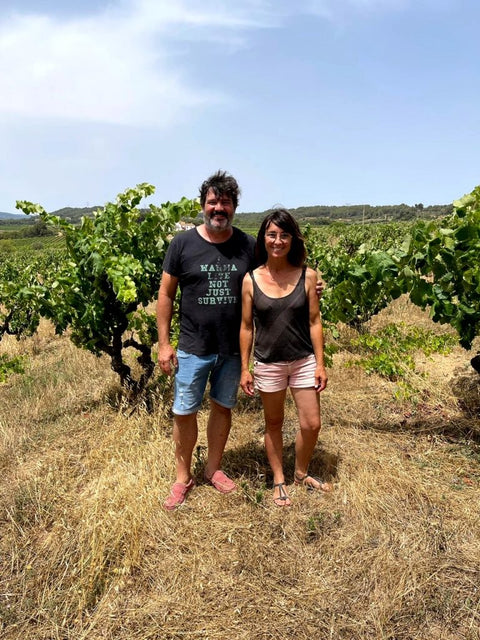 La Salada
People: Toni Carbo
Grapes: Xarel-lo, Macabeu, Sumoll, Cannonau, Mandó
Type of Farming: Organic, Biodynamic
Production: -

In recent years, a renewal has been blowing over the Catalan vineyards, driven by a generation of winegrowers reconnecting with traditions, and the desire to abandon all chemical products. Toni Carbo is one of them. He tends to a small corner of unspoilt wine-growing paradise, 40 km from Barcelona, nestled in the shade, near a river, and dominated by limestone slopes. In line with his vision of the profession of winemaker, he converted the estate into biodynamics and promotes historical and local grapes.
FULL BIO COMING SOON