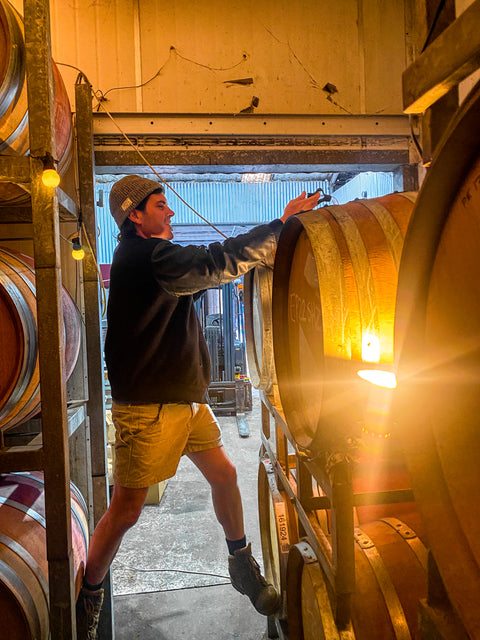 Latta
People: Owen Latta
Place: Victoria, Australia
Grapes: Chardonnay, Viognier, Sauvignon Blanc, Gewürztraminer, Pinot Noir, Syrah, Sangiovese
Farming: Organic, Regenerative
Production: 40.000 bottles

With Latta, Owen wanted to redefine some of the wines he tried when natural wine just came to Australia (such as Gravner, Bini, Jean Foillard, Overnoy, Labet, Jean-Yves Peron…). What makes his wines magnificent? In a sea of a thousand definitions, ours is based predominantly on the fruit - when the fruit is in focus, it's intrinsic and not subordinate or a reflection of the winemaking. Like a concentrated sap of the plant. Essence. Deep to the core, with texture and a sense of youthful juiciness.
FULL BIO COMING SOON