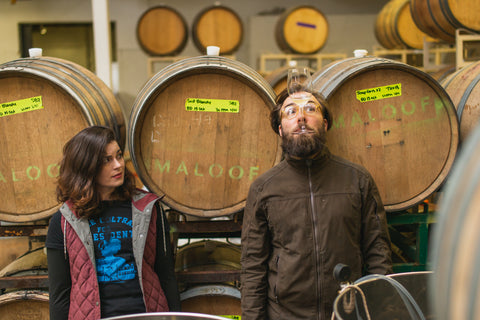 Maloof
People: Ross & Bee Maloof
Grapes: Riesling, Gewürztraminer, Marsanne, Viognier, Ribolla Gialla, Pinot Gris, Grenache, Syrah
Type of Farming: Organic
Production: 65.000 bottles

Maloof is a husband-and-wife winery team based in Forest Grove, Oregon. They are dedicated to making wines full of energy, with the number one goal of truly capturing a place and time in each bottle. They work closely with farmers in the area to achieve this goal, and consider them to be the true inspiration of their work. Maloof is focused on producing single vineyard wines of often overlooked or misunderstood white varieties, in addition to making some fun and funky cuvées of all colors.
FULL BIO COMING SOON