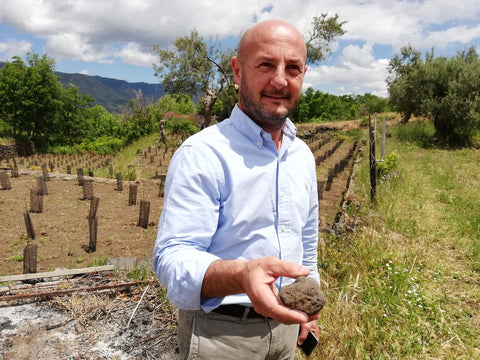 SRC Vini
People: Cinzia & Rori Parasiliti
Grapes: Carricante, Grecanico, Nerello Mascalese, Grenache
Type of Farming: Organic
Production: -

Named after the initials of Rori Parasiliti, his wife Cinzia and daughter Sandra, SRC is a small family operation located on the famous northern slopes of Mount Etna in Sicily. Said aloud, SRC takes on a double meaning as it sounds like the Italian phrase "esserci", which means essence. And that is precisely what the Parasiliti family is trying to capture in their unique and lively wines. They started producing wines from 0.5 ha of vineyards in 2013. Since then, they've grown year by year while respecting their craftsmanship - creating five wines from 17 hectares.
FULL BIO COMING SOON