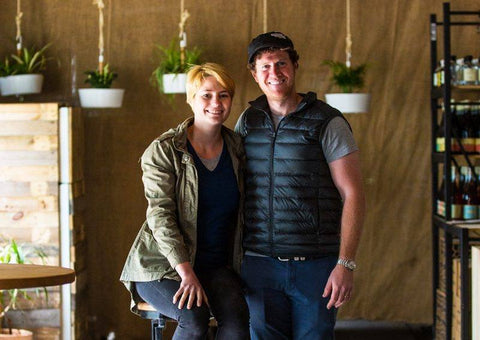 Unico Zelo
People: Laura & Brendan Carter
Grapes: Sauvignon Blanc, Fiano, Gewürztraminer, Greco, Moscato Giallo, Chardonnay, Syrah, Merlot, Sangiovese
Type of Farming: Organic
Production: 320.000 bottles

Unico Zelo and Applewood Distillery, located in Gumeracha, Adelaide Hills, have gained ground-breaking status due to the efforts of Brendan and Laura Carter. The duo has worked with both local and sourced grapes to redefine the potential for new varieties, even in overlooked locations. By producing single-site bottlings, they have raised the bar in terms of flavor and structure, while their entry-level offerings retain vibrant drinkability. Furthermore, their achievements have been recognized with the 2014 Young Gun of Wine People's Choice Award.
FULL BIO COMING SOON