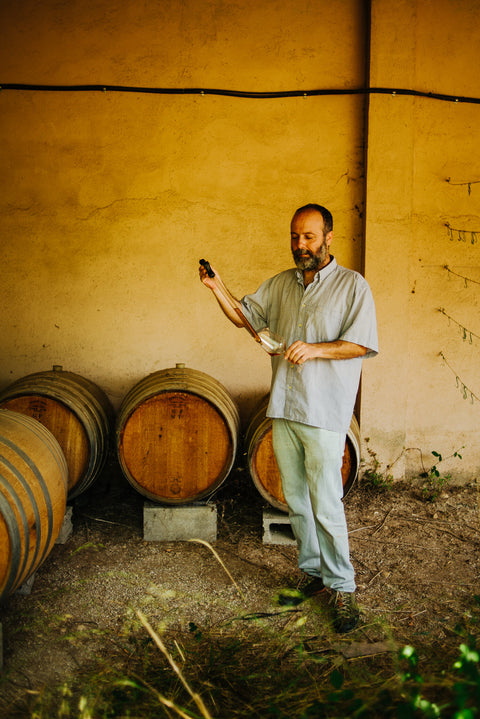 Amos Baneres
People: Amós Bañeres
Grapes: Xarel-lo, Macabeu, Parellada, Garnacha
Type of Farming: Organic, Biodynamic
Production: 5.000 bottles

Wines of Amós Bañeres are the hottest they can be in Europe right now and it gives us immense joy to be the first to bring them to Singapore. After studying medicine for 5 years and embarking on a 7-year career as a pharmacist, Amós decided he wanted more from life. His first vintage was in 2011, producing only 1000 bottles at the time. His wines are created with medical precision and are some of the most unique of the region, truly needed to be tried in order to comprehend what can be achieved in this climate and with these grapes.
FULL BIO COMING SOON