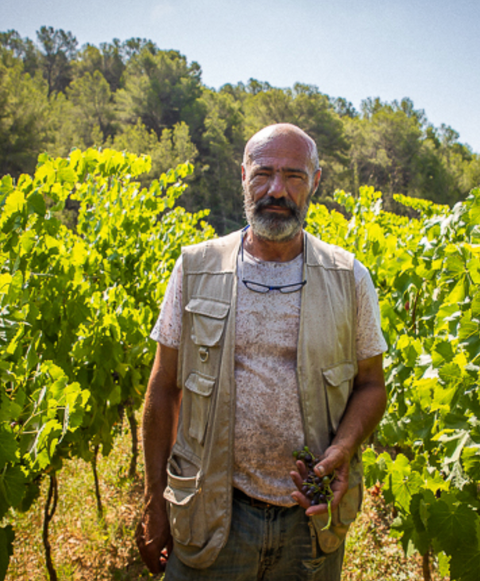 Partida Creus
People: Antonella Gerona & Massimo Marchiori
Grapes: Xarel-lo, Parellada, Moscatel, Ull de Llebre, Macabeo, Cartoixà Vermell, Garnatxa Blanca, Vinyater, Sumoll, Bobal, Garrut, Trepat
Type of Farming: Organic
Production: 25.000 bottles

In 2001, Italian architects Massimo Marchiori and Antonella Gerosa moved from Barcelona to the low mountains of Bonastre Massif, where they set about acquiring tiny, all-but-abandoned parcels and working to conserve local Catalan grape varieties on the verge of extinction. Today, they farm 6 hectares. The couple began commercializing their wines in 2007, and soon became known for their iconic two-letter labels, as well as gloriously light touch in whole-cluster red vinification.
FULL BIO COMING SOON